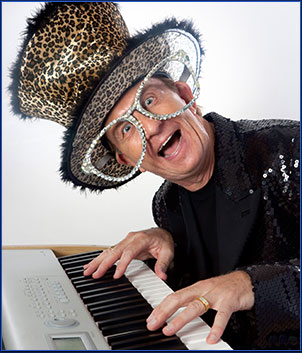 JIMMY KEYS - INTERNATIONAL MUSICAL COMEDY ENTERTAINER
Jimmy Keys delivers a high energy, MUST-SEE, variety show packed with comedy, visual musical impressions and favorite broadway songs, all wrapped around some of the most exciting piano playing that you will ever witness!
From Vegas to Bermuda, and from London to New Zealand, Jimmy has captivated audiences all over the world! He has opened for such stars as Willie Nelson, Tom Jones, Huey Lewis & Wynona Judd.
NOW BOOKING THE JIMMY KEYS SHOW FOR THIS UPCOMING FLORIDA WINTER SEASON!!!
For booking enquiries call 239-370-3954 or email jimmy@jimmykeys.com
SEE YOU AT THE SHOW!!!